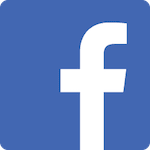 Silvia has been working with my wife and me for several years. Friend and inspiration. I've lost 33 lbs and kept it off and can say I'm in best shape I've been in for over 15 yrs. she makes it fun too. Adapts to your needs.
I absolutely loved working with Silvia! She is professional, compassionate and very knowledgeable! She knew my limits and exactly when to push me (in a nice way) to push my limits so I got the best workout that I could. I highly recommend Silvia. She is awesome!
Silvia has made me stronger and has improved my balance 100%! As a 78 year old woman, I need to keep my body flexible and active. Silvia has helped me accomplish my goals. Her sessions are varied, never boring, and actually fun to do! She makes me feel confident and valuable. I recommend the Zoom Training right now!! It has helped me tremendously to stay sane and healthy!
With Silvia's help, I feel so much more fit and energetic than I have in years! I'm 65 years old and was feeling tired and weak and unmotivated. I have been working with Silvia for 4 years and don't know why I waited so long to find a partner like her. She's smart, beautiful, personable, understanding, and motivating. She adjusts her approach to the condition and motivation of her clients and spurs us to work harder in our own health interests. I was on a schedule 1 or 2 times a week, and now have signed up for 3 times a week since we all have time during this pandemic. So I am happy to report I will not be one of the 'quarantine fifteen'! Thanks to Silvia!
Silvia is the best, hands down! She started training me a little over two years ago and she continues to be exactly the same compassionate, patient, professional, helpful, positive, a great educator, and most importantly a lifelong friend. She is very passionate about her work and always wants to see me strive. My weight loss journey has been a long one, but I wouldn't change a thing. She has taught me tremendously about fitness and nutrition and I still learn new things from her. I love the changes I am seeing in myself both physically and mentally. At the beginning, I was always about quick fixes and I now know there is no such thing. She has always been patient with me and she has taught me all about staying patient with my own progress. She always believed in me even when I didn't believe in myself. With COVID19 happening, I knew we'd find a way to keep working together. She continues to be a rockstar even in Zoom sessions. She definitely makes the workouts fun and something to look forward to. I'll always be thankful I found her. You rock, Silvia!
Silvia is a wonderful coach. She is a skilled professional who is genuinely enthusiastic about seeing her clients attain their goals. She has taught me a great deal about nutrition and fitness. And as a result, my weight is down, my blood pressure is down, and my strength and energy levels are much improved. I wholeheartedly recommend Silvia to anyone looking for an excellent health and fitness partner.
I love working with Silvia, and I am probably her worst student. At 68, my goal is low - to slow decrepitude. Silvia's warmth, bright positive attitude, 100% consistency and reliability, as well as her personal example of healthy living, have all kept me exercising regularly for over five years now. And that's a miracle.
Working with Silvia totally changed my life after I had my son -- I lost 45 pounds and got my old body back (and a better version of my pre-baby body)! Otherwise, I would not have had the energy or stamina to keep up with the little guy and work full-time as a real estate agent. And now, in the lockdown era, Silvia's virtual sessions have been a literal lifeline and have helped me retain my fitness and my sanity! She is the best!
It's really hard to put in writing my experience with Silvia! Her approach is so much more than slimming own or building muscle. It's well-balanced, all over, mind, body, and spirit experience. Working out with her has not only strengthened my body, but also my mind soul!
Silvia has been a great partner in my health, particularly during these times of uncertainty. I am positive that without her training sessions, that I would have quickly fallen into poor habits while under stay at home orders, particularly without access to my normal outlets for activity such as yoga classes at the gym. She has given me great guidance about healthy eating and that has certainly helped get me on track to my health and weight goals. In just over two months, I have lost eleven pounds and have gained nice tone in my arms and a flatter stomach. It is amazing how effective her sessions have been with Zoom. I feel that we are still connected in the same way, like she is here with me at my house. She was able to provide me with an effective workout with just the limited tools I had available. I am so thankful to have had Silvia highly recommended to me and would certainly recommend Silvia to anyone who wants a well-rounded and compassionate training experience. She's the best!
Silvia is wonderful! She has added so much to my life in regard to physical well-being, nutrition, and energy. She is knowledgeable, always positive, and has a helpful idea for every issue. I also feel she is a person of total integrity as she continues to grow her business and be available to more clients.
I signed up for personal training but I got so much more than that. Silvia is knowledgeable and professional while still being able to translate information. No workout is the same as she always keeps it interesting and fun, all the while teaching you about your body and how it functions. She gives great advice on nutrition and formulates workouts to do on your own when you're not training with her. She is comprehensive and dedicated to making sure you reach your goals. She's outstanding and anyone getting the opportunity to work with her should never pass up the chance.

There is a strategic difference between going to the gym and working out with all kinds of weights and machines, killing your self with no direction resuscitate having a professional show you the exact way to accomplish results. This group does the latter for you. The motivation of a coach counts in getting in shape. More than machines or pills or diets. Having clear, considered instruction from a third party with knowledge makes you get your money's worth. I know. I've tried lots of methods and coaching is the only means that has given me satisfaction. If you want to lose weight properly, AND get in shape to fit a better lifestyle, look to Silvia and her coaches. Give them time and an honest effort. Then watch results. I highly recommend their services. Mostly, I also love their well earned friendship.
Sylvia is a terrific trainer! She is great at tailoring exercise and nutrition programs to the specific needs of her clients. Can't say enough wonderful things about her!
So much fun and motivating!! Always looking forward to sessions! Great results - my body has toned up!!
I first began working with Silvia as my personal trainer in 2012. She got me back to the best shape of my life and was supportive when I hit the inevitable plateaus. She also was able to keep an eye on old injuries I have - and worked with them to ensure the strength program helped protect those old injuries. I HIGHLY recommend Body By Silvia!